Alarm Systems
First Alert® detectors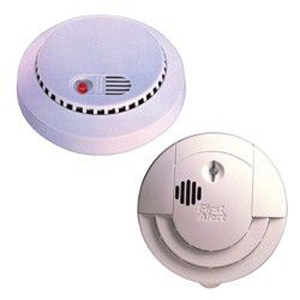 Get the early warning protection you need to avoid disaster!

First Alert® detectors sound loud, 85 decibel alarms to alert you of smoke buildup which could be due to fire.
Safety warning signal lets you know when batteries need replacing before they lose effectiveness. Attach easily to walls or ceilings, batteries included.
STANDARD FIRST ALERT SMOKE DETECTOR Flashing LED indicates detector is working. Hinged safety cover for easy battery replacement.